Annacia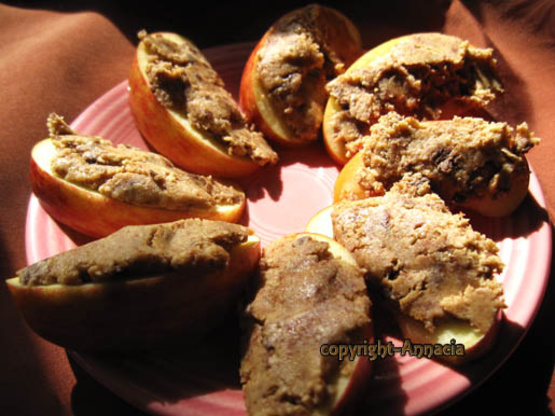 Copycat recipe. That's all I'm going to divulge. Interpol is hot on my trail but I can pedal *fast* on this tricycle! You can roast your own almonds, peanuts and sunflower seeds for this recipe if desired. I made the recipe easier by using almond butter from the bulk bin at the natural food store and using up a surplus of homemade peanut butter my husband prepared. For the test recipe, I tried 88% cocoa dark chocolate bar from the Endangered Species' company and grated about one third of the bar or approximately one ounce. This is a copycat recipe so proportions are estimated. If you want the nut butter peanut-free, simply substitute with additional almond butter or a combination of almond butter and sunflower seeds.

I started with whole raw almonds, added Adams smooth peanut butter and the roasted sunflower seed. Turned on the food processor and just let it run. I did need to stir it down several times and decided that it was to dry so added maybe 1.5 tsp of walnut oil and that worked the charm. It blended very nicely and I stopped it while it was still rough and coarse looking (I love that texture). Then changed to the processor's large grating disk and added the chocolate (bittersweet). The chocolate grated a lot smaller than I had expected and the nut butter was a tad warm from all the blending so I didn't get bits of chocolate but a chocolate swirl. I was going to make peanut butter cookies with this but now I'm just going to slice an apple and spread the slices with this yummy creation, :D. Made for Summer Tag in the NA/ME forum.
Place all ingredients in a food processor and process until smooth or to desired consistency.
Store in a covered container. I always refrigerate nut and seed butters.
Yield is estimated.