Prep 15 mins
Cook 1 hr 30 mins

I have had this written down for years. My son and I love it. DH and daughter thought it was on the HOT side. This is really good! We like it served on top of rice with the Pinto beans on the side. Hope you enjoy!
Directions
In a large sauce pan, brown half of the meat in hot oil.
With a slotted spoon, remove meat and set aside.
Add remaining meat, onion, garlic, cumin, and ground chile peppers; cook till meat is brown.
Return rest of meat to pan.
Stir in remaining ingredients; bring to a boil and reduce heat.
simmer, uncovered, for 1-1 1/2 hours or until meat is tender, stirring occasionally.
Serve with hot cooked Pinto Beans.
Most Helpful
WOW IS THIS CHILI EXTRA HOT! I made this a bit different with pork tenderloin and for the ancho chilis I used about 1 Tbsp chilis in adobo. I did use the crushed red pepper flakes, but just half of the amount called for. This chili was too hot for me and Buddha who can't seem to get enough heat in chili said it was too hot. You definitely need to be a fire eater for this chili. Thanks for sharing the recipe, it sure is a hoot to finally make something for DH that he says is too hot. A rarity, lol.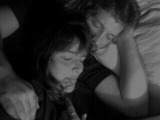 OH my goodness gracious. This is absolutely the best chili I have ever had! Now, in my mid-50's I have made a lot of chili...every single kind too. Some hot- some very hot-some not so hot - vegan chili - turkey chili - bean chili - chicken chili - chili with stew meat - chili with ground beef - well you get the idea. But for some reason, I have never, ever made it like this. This is the pinnacle of chili right here. I am surprised this hasn't been reviewed more, because it is so good. I like it for so many reasons...I will attempt to name a few. First off, I am intrigued by the use of beef broth, versus the use of a tomato base, I love the use of nice succulent chunks of round steak, immersed within the broth to become tender and full of taste. We kept to full amount of ancho peppers, pepper flakes, (with the addition of a habanero - which wasn't in the recipe - but sitting on the counter and it jumped into the pot on it's own :) ) The only other little change I made was to add red lentils instead of the beans, well...because I didn't have enough energy to go out again to the store, and the red lentils on hand and seemed to add as a thickener too. I will now praise you to be my most favorite chili chef of all time. And the land rings clear on this declaration!! I topped all this on a mound of hot out of the stove rice, and added a dollop of sour cream and cilantro to the top. Thanks, Teresa! Made for *Please Review My Recipe* January 2010

This was really hot! But I didn't have 1 1/2 lbs beef round steak, just 1.3 pounds. But no problem! I did add the pinto beans in the last 10 minutes of cooking to heat them up. And to cut the heat I sprinked some shredded mexican blend cheese on top. Next time I would increase the garlic to 3 or 4 cloves instead of 2. Delicious!