Explorers Thin Crust Pizza
Bergy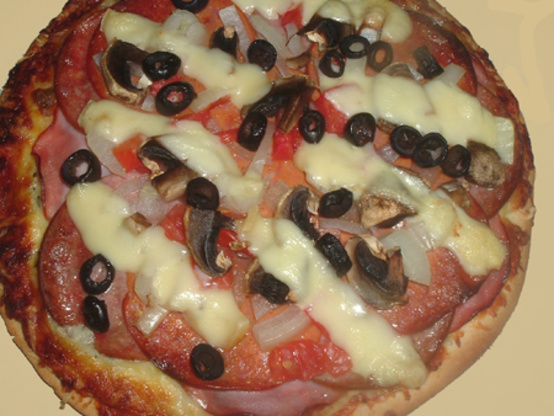 This was put together for Zarr World Tour 2006. Our team, the Zaar Explorers, #9 had fun with this. It is actually very good. 5 stars in my book!

Very easy and tasty pizza. my 3 year old even ate the eggplant, although he thought it was chicken lol. I never had scallions on pizza before and i was worried my family would complain about another "weird" dinner but the flavors really went well together and everybody liked it:) try it you'll like it... yo gabba gabba anybody?
Layer pizza in this order:.
Tomatoe sauce.
Cheese.
Pepperoni.
Eggplant skinned, and grilled, cut into strips.
Mushrooms.
Onions.
Optional jalapeno peppers chopped fine.
Basil, salt and pepper.
Olive oil (drizzled over pizza).
Cook at 450 for 8 minutes.