Exotic Lemon Pepper Spice Mix
Rita1652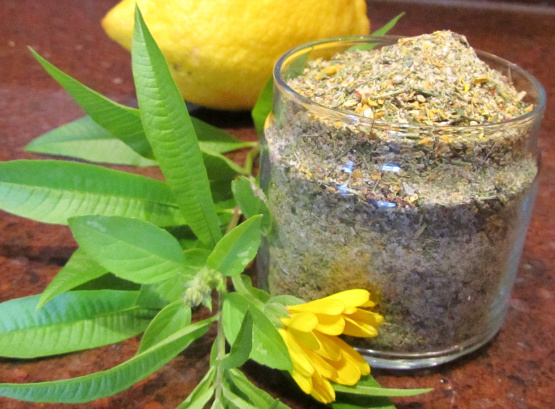 A zesty combination of lemony herbs. The lemon zest I dried in a dehydrator but you can dry in a very low oven or leave at room temperature for 24 hours. With saffron and calendula to add color to the dish. Season a chicken, shrimp or a fillet of fish, add to the water rice for a vibrant color and lemon flavor. Add it to a tartar sauce or salad dressing for an extra Yum!
Place the lemon zest and peppercorns in a spice grinder or use a mortar and pestle to grind fine.
Add to a small bowl food processor or a vita mix dry blender, add the herbs and pulse to grind fine, add sugar and salt pulse to blend.
Have fun creating dishes with this herb mix.