Rita1652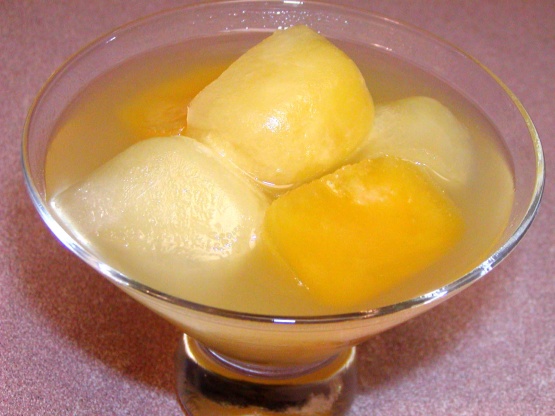 These are nice on their own as mini lollies or added to ice cream or Greek yoghurt. I also like to make them for summer parties to add to cocktails or fresh juices.

Great way of adding a little something to the numerous glasses of water that are imbibed here and keeping up with the daily fruit quota. Easy and quick.
Keeping each fruit separate, whiz the flesh in a blender until smooth.
Pour into ice cube trays and freeze.
Defrost for about 5 minutes prior to serving.