This comes from the net where it got rave reviews so I'm putting it here for safe keeping. Sounds very interesting, I haven't tried it yet but plan to very soon. If someone makes it before I do, please tell me how it works for you.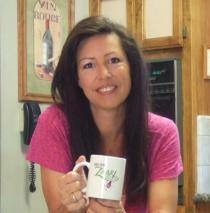 I thought this is a fantastic Maranar. I made it with my Chicken Parmesan and will never buy the jar maranar again. This was perfect. This recipe is written perfect and had great results. Thanks for a super recipe *Keeper* for me. (Made for PAC 08)
Heat oil in a Dutch Oven over medium heat. Add chopped onions and 1 tablespoon sugar. Sauté onions for 30-45 minutes, or until sweet and caramelized.
As the pan dries while onions are cooking, add red wine as needed. Once onions are done, continue to add the rest of the ingredients.
Stir until well-combined. Simmer over low heat for 4-6 hours (you can simmer for less, but I would simmer for at least 1-2 hours). Stir often to keep the sauce from burning or getting overcooked.
Makes about 9 cups of sauce.