Everything Topping- Bagels, Rolls, Bread
Susang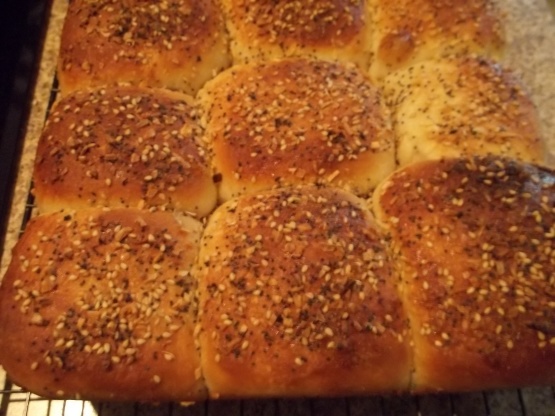 I love King Arthur's Everything Bread and Bagel Topping so I decided to try and make my own. We love this on loaves of homemade Wheat Bread.

What an excellent way to turn a batch of rolls or a loaf of bread in to something so special!!!
I am a novice at all things yeast and used this recipe for my first attempt at hamburger buns. It was just amazing. Thank you so much for sharing this gem!
Put all ingredients into a jar with a tight fitting lid and shake until ingredients are distributed evenly.
Store tightly covered.
Always shake well before using.
For bread topping: I lightly brush the loaves with egg white just before baking and sprinkle with this topping.
Actual number of servings will depend on how light or how heavy you shake/ sprinkle this on. If I had to guess I would guess I use about 3/4-1 tbsp per loaf of bread.