msmia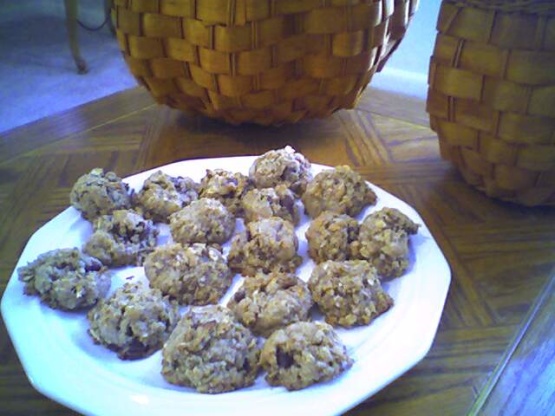 A delicious cookie with a healthy alternative of applesauce instead of butter and oil.

Yum! These were fun and easy to make - clean-up was a breeze. We substituted Andes Peppermint Crunch Baking Chips for the chocolate chips. The mint flavor was a great addition. My kids didn't even realize they are much healthier than regular cookies. Great recipe!
Mix all ingredients together and drop onto light greased cookie sheet. Bake for 12 minutes at 350.