Everything but the Kitchen Sink Chocolate Chip Cookies
Credit for these fabulous cookies goes to the man known online as Ralf_Kramden. I got this recipe from him, and I've never gone back to "regular" chocolate chip cookies again.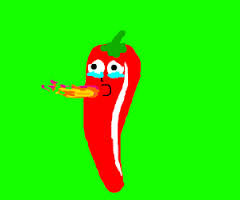 Wow!!! Really really wonderful cookies!!!!! I halved this recipe because I had just enough of all the chips and nuts to make half a batch. I came out with 33 cookies so I think the yield on this whole recipe would be more like 66 cookies!!!! I did the rounded teaspoon size too!! I baked one pan of cookies for the 10 minutes and I decided that was about a minute too long because they got more brown than I would like them. I think 9 minutes is the perfect baking time on these. I used pecans as my nuts and butterscotch chips and those were really great!! I had lots of oh my goshes and mmmmmmmm's serving these cookies so they were a definite hit!!!!!! It's the butterscotch chips that really make them sing so try to use them!! Thanks for the recipe!!
In a small bowl combine flour, baking soda, and salt.
In a large bowl beat butter, granulated and brown sugars, vanilla extract and eggs (adding one at a time and beating well.) Gradually beat the flour mixture into the large bowl.
Stir in the rest of the ingredients; nuts, both kinds of chocolate chips, brickle pieces and butterscotch chips.
Drop by rounded teaspoon onto ungreased pan.
Bake in preheated oven at 375 degrees for 10 minutes.
Let stand 2 minutes, and remove to cooling rack.