Everything Breakfast Bar Vii
This is an adaptation of Resa66's Everything Breakfast Bar. My version does not use Splenda. Could easily be frozen in individual servings for a quick breakfast or anytime snack.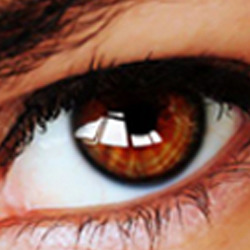 Made for PAC Fall 2008 ~ Very good! I made an adult version by soaking 3/4 cup raisins (all I had on hand) until plump in 1/2 cup Scotch Whiskey, along with the maple syrup and vanilla called for in the recipe. I used old fashioned oats, brown sugar instead of white, a 15 ounce can pumpkin, 1 cup semi sweet chocolate chips, and 1 1/2 cups chopped walnuts ~ baked in 2 Pyrex pans for 30 minutes at 325 degrees. As seen in the photos, the bars cut nicely and are moist ~ from the 2 pans I got 50 square bars so I believe the serving size in the recipe may be incorrect, or were cut differently than mine. Thanks Stylin Dog!
Preheat oven to 325°F.
Grease two 9" x 13" pans.
Combine dry ingredients in large bowl, stirring well.
Combine wet ingredients in a large bowl (I use an 8 cup measure). Whisk thoroughly for a uniform, lump-free mixture.
Pour wet ingredients into dry. Stir well.
Pour into greased pans and bake for 40 minutes. (I put one pan on each rack and switch them around after 20 minutes.).
Letting them cool completely will make slicing easier, if you have the willpower to wait that long!