GaylaJ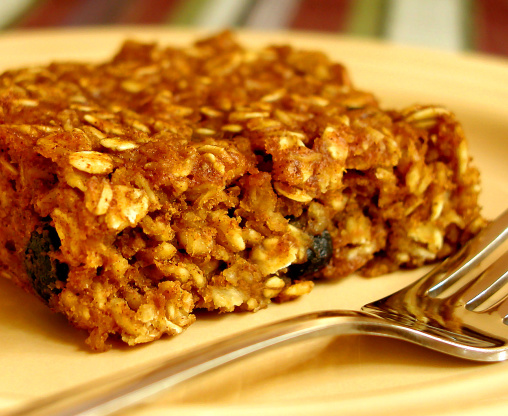 It has some of every food group in the bar. Fruit, vegetable, dairy, whole grains, and protein. Sorta soft grab and go bar. I wanted something my son could grab on his way out to school.

I loved this recipe. I made a couple of changes. First of all, I love pumpkin so I added the whole can. Secondly, I used all brown sugar instead of splenda. They were moist and great!
Preheat oven to 325°F.
In large bowl combine oatmeal, baking powder, salt and cinnamon.
Mix in remaining ingredients.
Spread in greased 9x13 pan.
Bake for 40 minutes.
Enjoy!