Everyone Loves This Crab Dip
Kzim4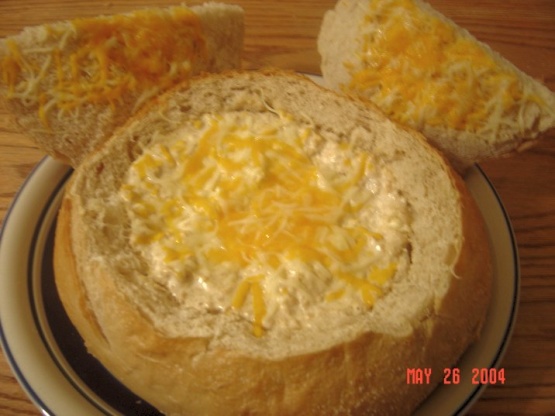 My DH came up with this recipe, so ingredient amounts are approximate (he does it by taste). This is really good served warm in bread bowls. Spiciness can be adjusted by using more or less garlic and Worcestershire sauce.

this was pretty good. I just dumped EVERYTHING in the food processor, along with a bit of lemon juice, and added about 1/4 cup of sour cream. This made it extra creamy, and a big hit.
Mix all ingredients except crab together until well blended.
Fold in crab.
Put dip into oven proof container.
Top with cheese if desired.
Heat at 350°F for 10-15 minutes or until heated through.
Serve warm with crackers or French bread.
*Can also be heated in individual size bread bowls*.