Everyday Vinaigrette With Lots of Variations
Debbwl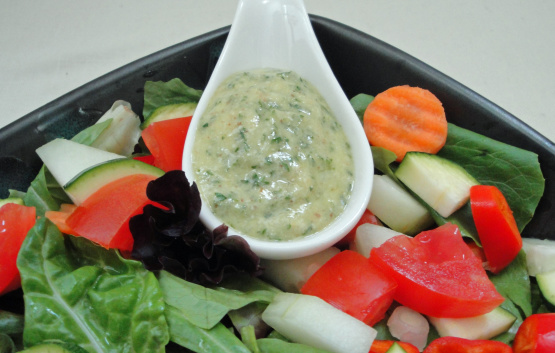 I got this recipe many years ago from one of my favorite Canadian author/teacher, Ann Lindsay. This recipe never gets boring as there are many variations to choose from. It is fun to play around, coming up with something new each time!

Easy, tasty, and endless possibilities. I made both the poppy seed version for a green salad and one with cumin, cider vingear, and extra garlic as a dressing for a chickpea salad.
In a small bowl, combine oil, water, garlic, mustard and salt and pepper.
Mix well.
Variations: Add ONE of the following to the dressing: 1 tsp sesame oil. 1/4 tsp cumin. 1 fresh Parmesan cheese, grated.
Herb Dressing: Add 2 T chopped fresh herbs (basil, dill or parsley or a combination).
Poppyseed Dressing: Omit mustard and garlic. Add 1 T poppy seeds and 1 tsp sugar.
Ginger Garlic Dressing: use 1 T each of vegetable oil and sesame oil; add 1 tsp finely minced gingerroot, omit mustard.