Everyday Italian Balsamic BBQ Sauce
Prep 10 mins
Cook 20 mins
I saw this recipe this morning on Everyday Italian. I'm posting it here before I forget it. It looks like a good recipe, and it's currently simmering on my stovetop now. Should be yummie!
Directions
Combine all the ingredients in a small saucepan and stir until all the ingredients are incorporated and the mixture is smooth. Simmer over medium heat until reduced by 1/3, about 15 to 20 minutes.
Most Helpful
Glad to see this posted here as it is our all-time-favorite BBQ sauce. The balsamic really gives it a richer flavor and it is so easy to make. Thanks for posting...it is a must try...just wonderful!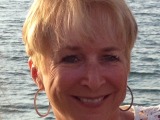 Big hit here at my house. Hubby wanted BBQ, I wanted something different. So this was a great compromise. Used on chicken. Thanks for posting.

My neighbor emailed this recipe to me after seeing the show yesterday, so I whipped up a batch for her today. VERY tasty stuff. Definitely can taste the balsamic, so if you are not keen on it you'll want to stay away LOL. After 15 minutes of simmering, mine ended up being a little too thick so I will only simmer for 10 minutes next time. THANKS for posting. Back to report that this is a real keeper. . .going into my favorites folder. Served it atop steak and WOW was it amazing. I think it would also be great on chicken or pork or even grilled tofu!!