Everybody's Favorite Pizza Burgers
CoffeeB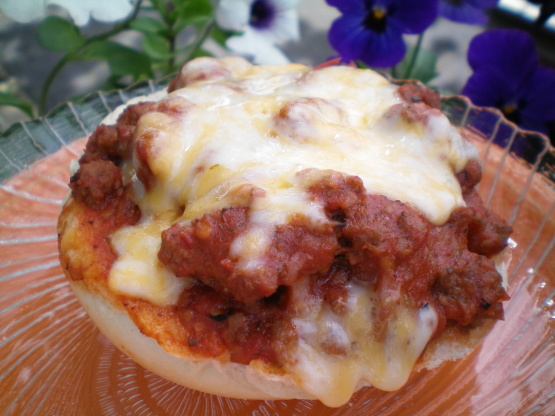 Great for sleepovers, birthday parties, or any time you want to make your kids happy.

I was served this exact recipe in grade school about a million years ago...Fridays were pizza burgers and not one child brought their lunch on that day. I love them! Might just have to make them for the comforting memory! Thank you!
Preheat the oven to 350 degrees.
Brown the beef in a large frying pan. Salt & pepper to taste.
After the beef is done, drain the excess grease & then place back into the pan. Turn the heat onto low, add the pizza sauce & parmesan cheese, cook for 5 more minutes.
Place the hamburger buns halves on a large baking sheet. Spoon the beef onto the halves & top with cheese.
Bake in the oven until the cheese is melted. (I like the bottoms a little crispy so I cook it a little longer.).
Variations: If you like veggies you could add onions & peppers to the beef while it is browning or top with mushrooms.