Evergreen's General Tso's Chicken
RDeezle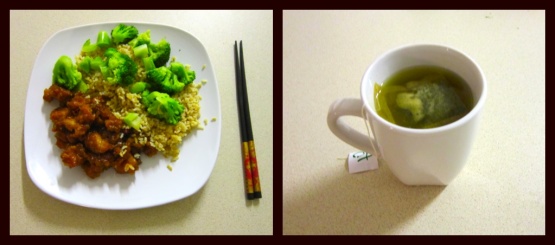 I know there are a ton of Tso's Chicken (pronounced by the cook as "sho"). This one is exactly like the Tso's at Evergreen, the restaurant I frequent. This makes lots of sticky sauce, just great for going over rice. They are closed on Mondays, so if I'm craving Chinese, I have to make it at home, which is always better.

These directions are confusing. What is the marinade? Please be more specific in telling the marinade ingredients.
In a zip-top bag, combine marinade and chicken. Refrigerate at least 30 minutes. While marinating, assemble rest of ingredients (except chilies) and combine in a bowl. This step is very important because after you fry the chicken, this recipe moves VERY fast!
After marinating, fry chicken and drain. Keep warm.
Drain the oil if any is left. Toast the chilies in a drop of oil, being careful not to burn them.
Mix the sauce ingredients in a small bowl, stirring until the cornstarch is combined; add to the skillet and bring to a boil and reduce heat. Mixture should thicken up a bit.
Return the chicken to the skillet and heat through.