Evelyn's Sweet and Sour Meatballs
Diana 2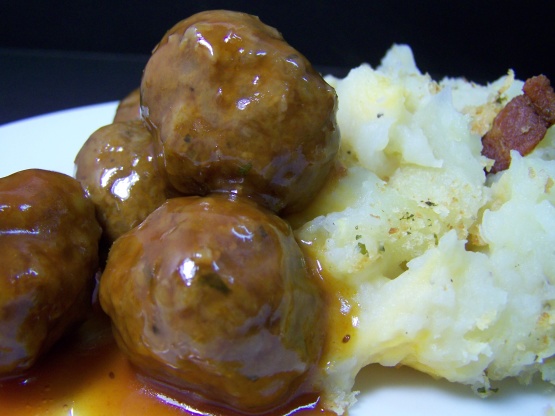 This is my grandmother's sweet and sour meatball recipe. For those who like to use up everything, it's a great way to make use of sweet pickle juice - as the pickles are used up, I just save the juice in a jar at the back of the fridge. Easy, quick prep, can be cooked on stove top, in oven or crockpot and can cook meatballs in the sauce or pre-cook in microwave, fry pan or oven. This recipe freezes well and is easily doubled. Also kid-friendly; my 4 year old who is going through the stage of "KD and hotdogs or nothing" eats this without prompting!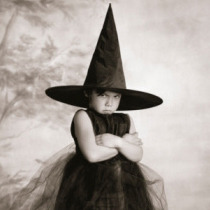 Hats off to Grandma Evelyn. :) I mean really, what are you suppose to do with pickle juice? I'd never given it much thought until now. This is an amazing sweet & sour sauce. Just perfect especially since it uses something that generally gets dumped down the drain. The fact that it can simmer all day is a bonus too. I made a double batch of both the sauce and the meat. I had 38 meatballs and 1 meatloaf, which I baked with the sauce on top. I did find the meat mixture quite wet, so added about 1/2 cup of panko breadcrumbs. Worked like a charm. Thanks so much Morleah's Mom for sharing your family recipe. ;) Honoured to make this as a "Thank You" for voting for Lawrencetown, Nova Scotia in the 2010 Kraft Hockeyville Competition.
Sauce:.
Mix all ingredients (may leave out cornstarch, but sauce may be thin).
Bring to a boil, reduce heat and simmer while preparing meat.
Drop in meat and simmer at least 30 minutes more.
If I'm not in a hurry, this sits and cooks on all day on the stove top.
Meatballs:.
Combine all ingredients and blend thoroughly - hands work best!
Roll into small balls and drop into sauce, or cook first then add to sauce.
Serve over rice.
NOTE: Sauce is also great for ribs.