Ethiopian Spicy Beef Stew (Key Wat)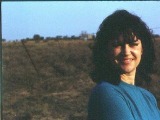 Every now and then someone requests Ethiopian recipes. Most of the easily available recipes are the traditional stews, and there are hundreds of individual variations of these recipes with the same name. In the Kitchen Information Forum you can find a short glossary of Ethiopian food terms. The word WAT means a stew, and the basic spice mixture used in almost all stews are BERBERE. The recipes are economical, easy and tasty, and always served with INJERA (flatbread). If you type "Injera" in the search line on Food.com you will find more than a dozen recipes. Make the Berbere spice mix first. Prep time tries to include making this spice mix from scratch, although it is available from specialty and Ethiopian stores.
Directions
To make the Berbere spice mix: mix all the spices and toast in a dry, hot pan, shaking to prevent scorching. Cool the mixture, then grind into a powder. The small coffee bean grinder attachment often supplied with a processor is ideal for this. Save the leftover spice in a small glass bottle with a tight-fitting lid.
* Berbere can be either a dry or a wet paste, and can be bought ready-made from Ethiopian or speciality food shops.
To make the stew: Add the oil and ghee or butter to a pan over medium heat. (Niter kibbeh, the real thing, is a spice-infused clarified butter which is used as the frying medium for most Ethiopian dishes).
Gently fry the onion until very soft and just about caramelised. Add the garlic, berbere spice, tomato paste and sugar, mix well, and cook until thick.
Add a little of the stock (or water) to make a paste. Add the remaining liquid and the meat cubes, season with salt, and cook gently for 1 hour, or until the meat is tender and the sauce thickened and reduced.
Serve with injera, the Ethiopian flatbread. If correctly made and almost crispy, pieces can be used as eating utensils.
Reviews
Most Helpful
I bought the Berbere spice online. Made it today and it smells so good, just like the one I get when we eat Ethiopian. Mine didn't thicken as much as I'm used to but it's delicious nonetheless. So happy I found this!
Delicious! Just the right amount of berbere to add flavor and just a little kick! I also cheated and bought the berbere from a local african store. I served with rice, which is how the local (Buffalo, NY) restaurant served it for lunch (perhaps Americanized?), but will try to make with injire in the future. I've never had crispy injire so I'm not sure why that is in the instructions. Bon app
This recipe is wonderful! I cheated slightly by ordering the Berbere spice and the injera bread on line. Everything turned out perfectly. The closest Ethiopian restaurant is over 2.5 hours away so I'm very grateful to have this recipe at hand when I'm craving Key Wat. Thank you!