Essential Strawberry Smoothie
Thorsten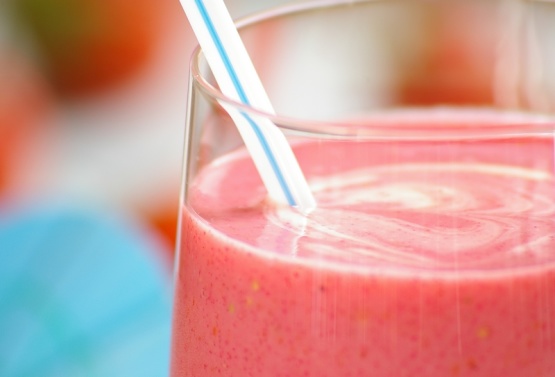 Enjoy this delicious and healthy smoothie which will add much needed Zinc, Potassium and Vitamin C to your body. Zinc plays a strong role in a healthy immune system and is needed for wound healing and to help maintain your sense of taste and smell. It is also needed for DNA synthesis. The kids will enjoy this cool immune boosting drink as much as you do! Use organic ingredients when possible in your smoothies. Enjoy!

I made this smoothie for my health class - it scored alot of points from me for high nutrition and a lower sugar content than most smoothies. Also, my students loved it and I am so happy they enjoyed something that is good for them!
Combine smoothie ingredients in a blender.
Add orange juice to thin and ice cubes to your desired consistency.