Boomette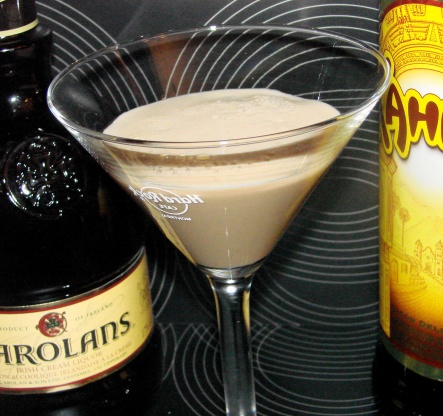 This fabulous-sounding drink was published in the local Toronto newspaper. Haven't tried it yet, but intend to soon; it sounds perfect for a coffee lover like myself.
In a cocktail shaker half filled with ice, pour all liquid ingredients.
Shake until liquors are chilled.
Strain into a martini glass and garnish with coffee beans.