Parsley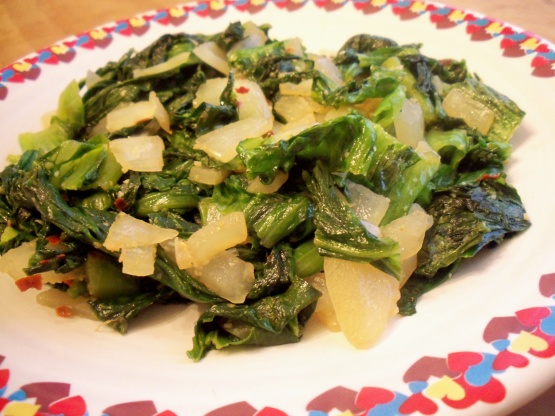 Yummy sauted escarole with shallots and garlic

This is a one-star recipe if you use the amount of salt indicated in the recipe. It was inedible despite all efforts to salvage it. You should probably use no more than a teaspoon, total, rather than a tablespoon. With the smaller amount of salt, I suspect this recipe would be delicious.
Cut ends off escarole & seperate leaves. Place in a sink full of cool water and let soak while agitating.
Meanwhile, in large wide pan, saute shallots in oil until soft and browning, add minced garlic and 1/2 salt and saute another minute.
Rough chop escarole and with a bit of the water clinging to leaves and add to pan.
Add remaining salt.
NOTE It will be ALOT until it starts to wilt just keep turning from the bottom. Saute 15 to 20 minutes or until most of the water is evaporated and escarole is tender. Sprinkle with red pepper if desired.