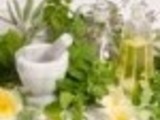 Excellent & Low fat escargots and pasta
Directions
Rinse escargots very well and drain.
In skillet, heat olive oil and butter.
Add garlic,mushrooms and shallots; cook over medium heat.
Add chicken broth, roasted red pepper, salt,pepper and escargots.
Simmer together a few minutes.
Cook angel hair pasta; drain, keeping 2 Tbsp water.
Toss in the escargots mixture witht the Parmesan cheese.
Most Helpful
Very tasty, quick meal. Made exactly as stated, and I wouldn't change a thing. Yum! Thanks for posting!
Yummy treat, loved it! Added a red pepper for colour & mushrooms for bulk (I had made restauarnt-style escargot & only had a 1/2 can of escargot left), the mushrooms had a similar texture to escargot & a sibling sensitive to the whole idea of eating snail!didn't know the difference. Served with shredded provolone cheese instead of parmesan. Definitely a keeper, thanks for posting!
I have never had escargot on pasta. Always had it restaurant style. You know- garlic and butter served in the shell with garlic toast. So I was intrigued by this dish and decided to make it for myself when Dugan wasn't going to be home. I must admit I didn't follow the recipe very closely because I don't have to worry much about calories. I used a lot more butter and garlic and parmesan. I was eating my delicious dinner when Dugan came home. Hungry. He said he would just have whatever I was having. I knew he wouldn't eat snails so I told him they were tenderized chicken gizzards and pasta. He said, "Huh?" I said yeah! They're delicious. So he ate a plate of "chicken gizzards" and pasta and said they were real good. Fried chicken gizzards with cream gravy is a favorite of his... I don't know WHAT I am going to if he wants me to fry some of those "tenderized" gizzards. The things I get myself into.