Esalen Brown Rice Breakfast Cereal
Jubes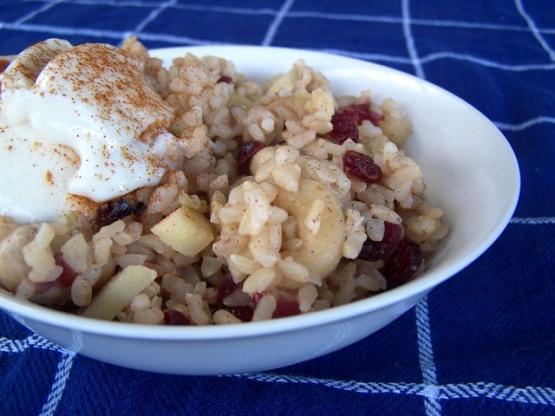 This recipe is from the Esalen cookbook. I have made it several times. You can use soy, rice or almond milk if you have milk allergies. It keeps you full all morning. I like it with a dollop of yogurt on top.
Combine cooked brown rice and all other ingredients in a bowl or large Tupperware. Stir to combine.
Put in the fridge for 12 hours or overnight (this allows the rice, fruit and nuts to soak up the milk and spices).
Warm and serve. This is good with a dollop of yogurt!