Erin's Scalloped Potatoes and Ham
diner524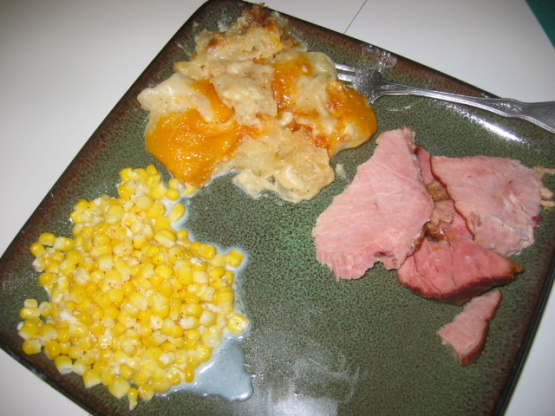 This was excellent!! I didn't have any half & half, so I just used milk...it still turned out great.
Melt the butter over medium-low in a large deep pan.
Add chopped onions and cook until the onions are soft.
Add the flour and stir until the flour becomes frothy.
Add the half and half and milk 1/2 a cup at a time, stirring in between.
Add salt, pepper and cayenne pepper.
Bring to a boil, reduce heat.
Add ham, stir.
Add potatoes and stir to coat.
Pour into a buttered baking dish and put into the oven at 400F for 45 minutes, covered.
Uncover after 45 minutes and continue baking at 400F for 20 minutes.