Carol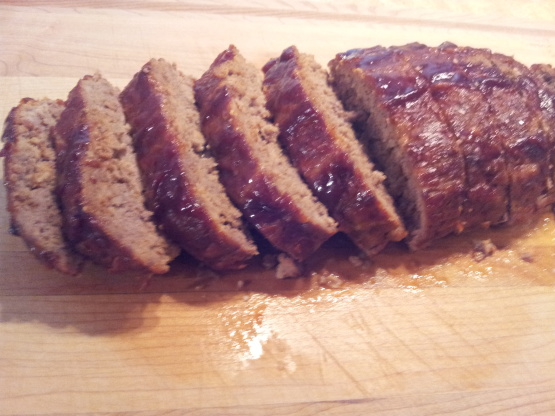 My son wanted to try his hand at spicing up the meatloaf, and this is what he came up with. The seasoning salt can be replaced by Memphis Magic Dust.

We love meatloaf and I am always looking for a new way to fix it. This one is certainly a keeper! Loved the tang of the bbg sauce. The only change I made was to use half ground beef/half ground turkey, to lower the fat content, but keep the moisture (ALL turkey is too dry). Great "comfort food" dinner, with mac 'n cheese! Made for Spring 2011 PAC game.
Preheat oven to 375 degrees.
Mix all ingredients for meatloaf, adding the meat last.
Place in loaf pan or individual muffin cups.
Spread glaze over the top of meat.
Bake loaf for 60 to 70 minutes, muffins for 30 to 35 minutes.