teresas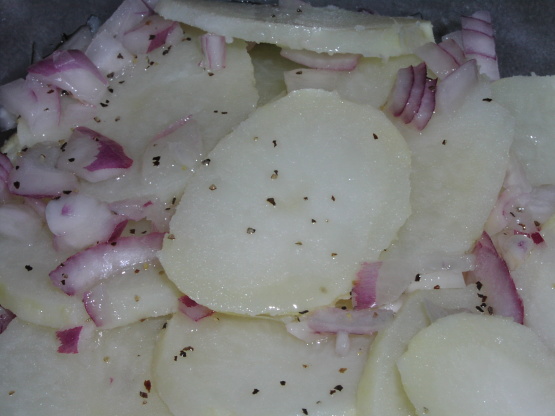 Austrian potato salad for ZWT2!

This recipe received very mixed reviews from my family. My husband would not try them, two of my kids tried them but did not care for them at all, and my other two children ate them, but asked that I not make them again. I thought they were okay...very similar to a bland German potato salad. Though not a top pick for my family, I will add the recipe to my potluck cookbook as it is a good choice to take to picnics since it is a budget friendly recipe that does not contain mayo.
Do not cook the potatoes too long and cut into slices.
Add small onion pieces.
Mix a marinade by using vinegar, oil, salt and pepper and pour it over the salad.
Let it sit a little bit before serving.