Entenmann's Chocolate Chip Cookies

These taste like the real thing! Yummy and chewy.
Directions
Mix flour, baking soda, and salt.
Mix sugar, brown sugar, vanilla, margarine, and honey. Beat all ingredients together.
Add egg mix. Add flour mix. Blend.
Add chocolate chips and blend.
Bake on 400 for 7-9 minutes (not longer!).
Most Helpful
These cookies are absolutely delicious!!! I made some last night for my husband and he begged for more. The cookies were very moist but still had a crisp and chocolate chip chewy delicious :)!
I have never had Entemann cookies, but these are good on their own merit! They turned out to be chewy and rich-tasting cookies (from the honey) that retain their moistness. I thought they were better the next day, tasting somewhat like Keebler soft batch cookies (with similar shape texture & consistency). The recipe also doubles well. I strongly recommend this recipe-- It is a keeper!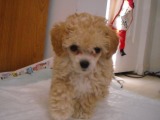 Pretty good, my friend and I really enjoyed the flavor that the honey added to the cookie! however, this didnt taste anything like entenmanns for me! maybe it was bc i subbed in half oil for the butter? and used a tiny bit of whole wheat flour? otherwise, followed it exactly! great recipe either way!