Soup Fly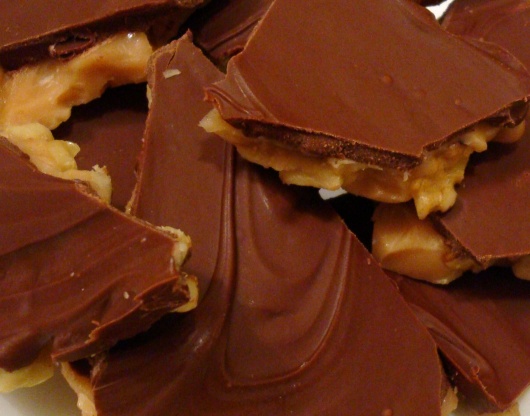 Great at Christmas time. Easy to make

great recipe, theres actually another on zaar thats virtually the same as this. i quartered this recipe just to make enough for an 8x8 pan of toffee blondies! i omitted the chocolate and walnuts of course. yumm! easy and simple, melt your butter and stir in the sugar and water and corn syrup, when it turns into a shade a bit darker than brown sugar it is ready! it will be pretty clear, since youll see the color change from a pale yellow to a lovely tan golden, i dont have a thermometer so thats what i did.
Boil all ingredients to 290 degrees.
Butter 9x13 pan and spread with english walnuts.
Pour hot mixture over nuts and crumble hershey bars over. cool and it will crackle.