Brenda.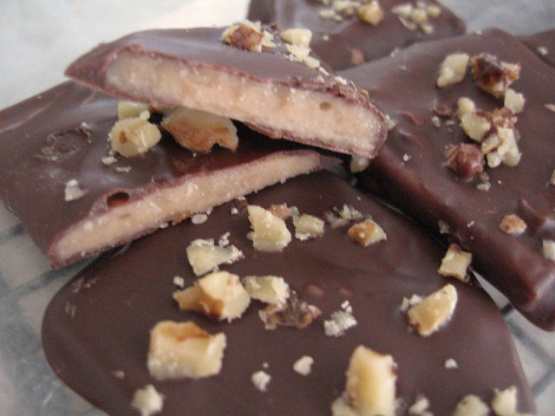 Right for the English country side. This sweet treat will be loved by all.

Yum! My arm is still sore from stirring for 30 minutes :) but I have to say it was worth it. I kept a few pieces plain, a few chocolate only, and the rest as the recipes directs with nuts. My fave? Chocolate and nuts! My candy really didn't seem like it was coming together until the candy thermometer hit about 265-270. Then is started to get a light golden color and the consistency started changing quite a bit. I thought it was starting to separate at about 285 but instead of vigorous stirring I used more of a folding motion and that brought it back together nicely. Made in honor of St Georges Day. http://www.recipezaar.com/bb/viewtopic.zsp?t=332522
Combined butter, sugar and water in a heavy sauce pan.
Cook stirring constantly to the hard crack stage or 300 degrees.
Immedieately pur into a buttered 9x13 cake pan, spreading quickly.
Cool When cooled break into pieces and dip into the dipping chocolate.
Place on waxed paper to set up.
Sprinkle with ground nuts.
When set place in an air tight container.