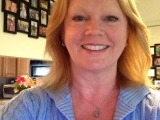 I found this recipe on the web while searching for recipes for ZWT.
Directions
Whip together all ingredients. Let stand at least 15 minutes.
Heat frying pan to med-high heat.
Into pan, spoon about a tablespoon of the mix. Tip pan to get the mix to fully cover the bottom of pan base.
Heat until bubbles show and then flip over and cook the other side.
Roll or fold and place in warm oven until all pancakes are made.
Serve with a sprinkle of sugar.
Reviews
Most Helpful
These were a hit with our family! Easy to make and delicious! We made them for my MIL's birthday breakfast and she loved them. We put some cream cheese and strawberry jam inside, rolled them up and sprinkled powdered sugar on top! Made for family picks ZWT6 - LOONEY SPOON PHOODIES.

We really enjoyed these for breakfast with hot coffee and topped with Yummy Strawberry Butter and sprinkled with powdered sugar. I followed the recipe exactly and the result was a thin (think almost a crepe) that was light with just the right taste of lemon. They where a lot easier to make than I thought just took one try to figure out how thick to let them get so they could be flipped. Made for ZWT6 for the Mischief Makers.