alligirl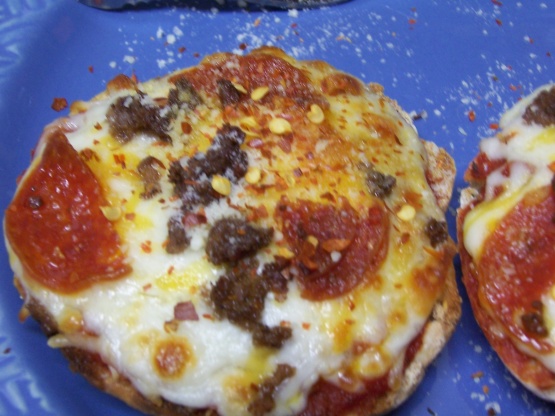 These are fun little pizzas that my grandkids love to make. I just place a variety of toppings on the table and they 'build' their own. Add or subtract any toppings that you like.
Place English muffin halves on a cookie sheet.
Spread each half with enough pizza sauce to cover generously.
Put 3-4 slices of pepperoni on each half and then place a generous portion of shredded cheese on top of each pizza.
Place in a 350F oven for approximately 15 minutes.
Serve hot.