jenne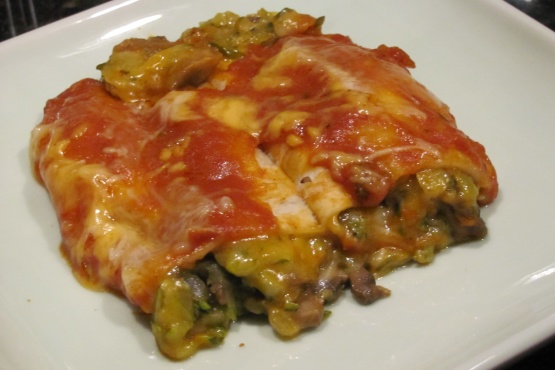 When I got home from vacation my neighbor had picked 10 large zucchini from my garden. I had to use it up so I found this recipe in my apply named cookbook "Too many Tomatoes, Squash, Beans and other good things....a cookbook for when your garden explodes...by Landau and Myers". Really good casserole and I bet it can be frozen (although I haven't had to do it yet).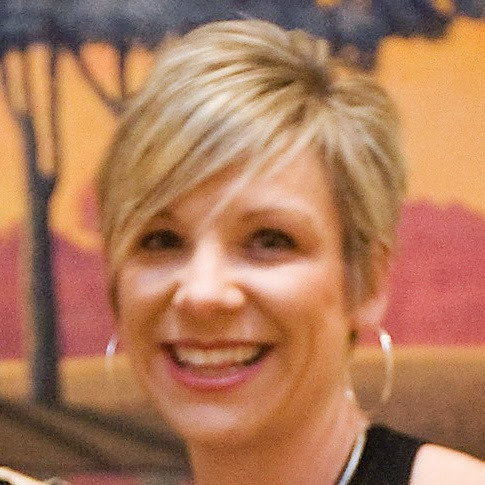 Top Review by jenne
Really enjoyed these!!! I admit that I made mine vegetarian and subbed out button mushrooms for the ground beef, but they were great! I made recipe #42094 to go on this recipe (which was so yummy). I can't wait for leftovers tomorrow!!! I did prep these a day early and put them in the fridge. . .then today I just cooked them covered on 350 for about 45 minutes to perfection. Thanks for posting!!! Made for Photo Tag. This is a real keeper of a recipe.
Fry each tortilla 2 minutes in hot oil, until heated through but still pliable. Drain on paper towels.
Saute beef and onion in oil. Drain off grease.
Add zucchini and saute 5 minutes more. Spoon the sauce into the 12 tortillas.
Sprinkle the Monterey Jack cheese on top of the sauce and then roll the tortillas up and place in a shallow baking dish.
Pour enchilada sauce over tortillas.
Sprinkle with extra Monterey Jack cheese and bake at 350 degrees for 15 minutes.