flower7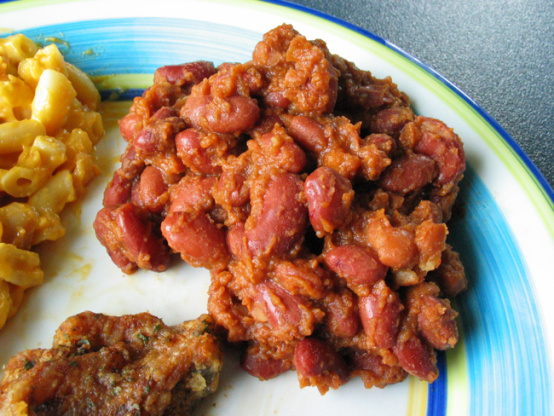 Since becoming a vegetarian, my daughter Emily has been very careful about checking out bean dishes for meat seasonings. Since beans are an important part of her diet, she developed this recipe to also accommodate her aversion to onions. Whenever a potluck is planned, it is expected that she will bring her beans, hence the name.
Drain and rinse beans together in a colander and allow to drain.
Place in a 2 Quart Baking dish that has been lightly sprayed with cooking spray. In a small bowl, mix remaining ingredients thoroughly and pour over beans. Mix gently to coat. Bake at 350 degrees F for 30 minutes or until bubbly and warm.
You may also assemble as directed in a crockpot and cook on low for 4-5 hours.
This recipe is easily doubled for potlucks or parties.