Emily's Cheese and Tomato Cracker Appetizer
EmmyG37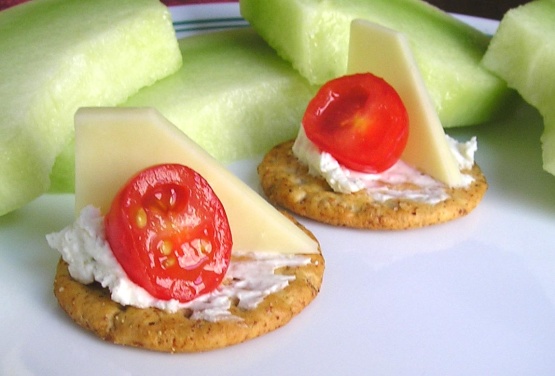 A basic, yummy recipe that you can get creative with. Fast and so easy to make!

I was a little disappointed with how this turned out. It looked like it'd be really good, so I went out and bought the ingredients I didn't have on hand. I thought it was just sorta so-so. I served on Triscuits.
Add chives, marjoram, and garlic to cream cheese. Cream together until ingredients blended.
Smear about a half teaspoon on each cracker, and add sliced cheese and sliced tomatoes on top.