ChefLee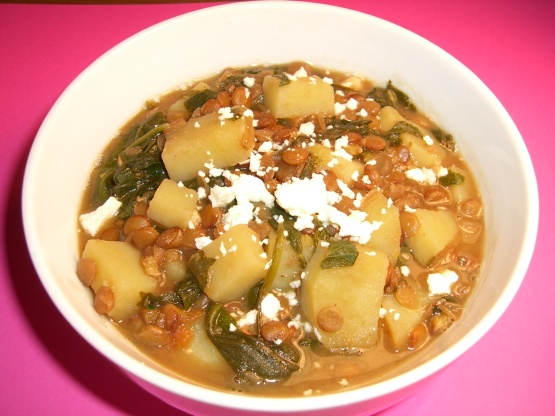 This is my absolute FAVORITE lentil soup/stew. It is very thick, you may want to have extra chicken broth on hand to add to suit the soup to your liking. This stew has alot of flavor depth. It's not your average lentil soup (bland). The feta cheese and lemon zest take lentil stew to a whole other level. You'll love this stew!!! (Even people who don't LOVE lentils enjoy this stew!) Note: This recipe includes fresh mint, but I have never added it. Someday I may give it a try, but mint is expensive, and I think this recipe is perfect without it. Another tip: This recipe calls for spinach, which I have used and is very delicious....but, I find that using kale instead of spinach, makes the stew even heartier; and kale holds up better if you plan on freezing or eating the stew as a leftover. Can also be made with arugula. This recipe is very forgiving with substitutions. But, don't omit the lemon zest and feta cheese!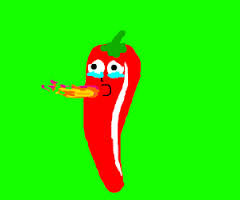 This is really good!!! I love all the green in it!! It has lots of texture and great flavor!! The lemon and the mint are subtle and they really accent the stew so well!! I loved the tang of the feta with this stew!! Emeril really is a master and this is another one of his great recipes!!!!
In a large pot heat oil over medium heat.
Add the garlic, cook, stirring for 30 seconds.
Add the chicken stock, lentils, and tomatoes, and then bring to a boil.
Reduce the heat, cover, and simmer for 10 minutes.
Add the potatoes, cook uncovered for 15 minutes, stirring occasionally.
Add the lemon juice, zest, and spinach.
Simmer for 2 minutes or until the spinach wilts.
Fold in the mint and parsley.
Adjust the seasonings.
Serve with crumbled feta.