gailanng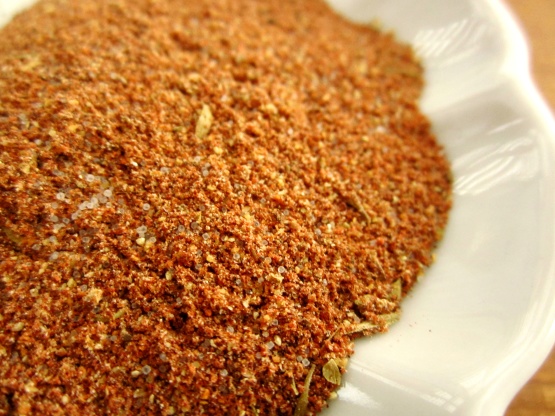 This is a recipe for Emeril's Essence spice, used in many of his recipes. May also be used within many of your own dishes as an extra kick of flavor.

I have been making Essence of Emeril for years. I use 1 tablespoon of kosher salt instead of 1/4 cup of table salt and it is just perfect. All the other flavors season the food so well that you do not miss the salt at all. I use it to blacken catfish and as a dry rub for roasted baby back ribs (awesome)....everything....it is so good that I am often making new batches. MUCH cheaper than buying, that's for sure!!
Combine all the ingredients in a mixing bowl.
Blend well.
Can be stored in an airtight container in your spice cabinet for up to 3 months.