Emaw's Salmon Patty Project
ClareVH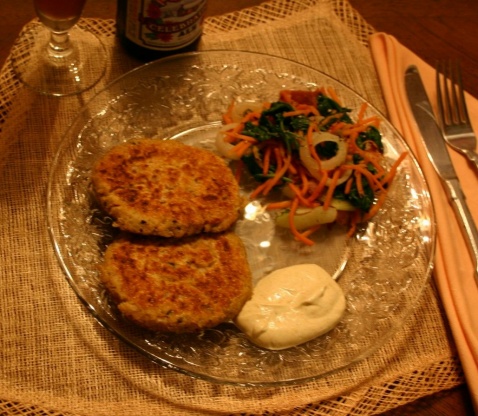 Emaw is my mother and we have been on a quest to get her recipes on paper. She gets a real kick out of them being here. She is kind of bossy about the instructions but she has your best interests at heart and wants you to enjoy her recipes, lol. These are one of my favorite things she has made all my life, they are crunchy on the outside and tender on the inside, YUM!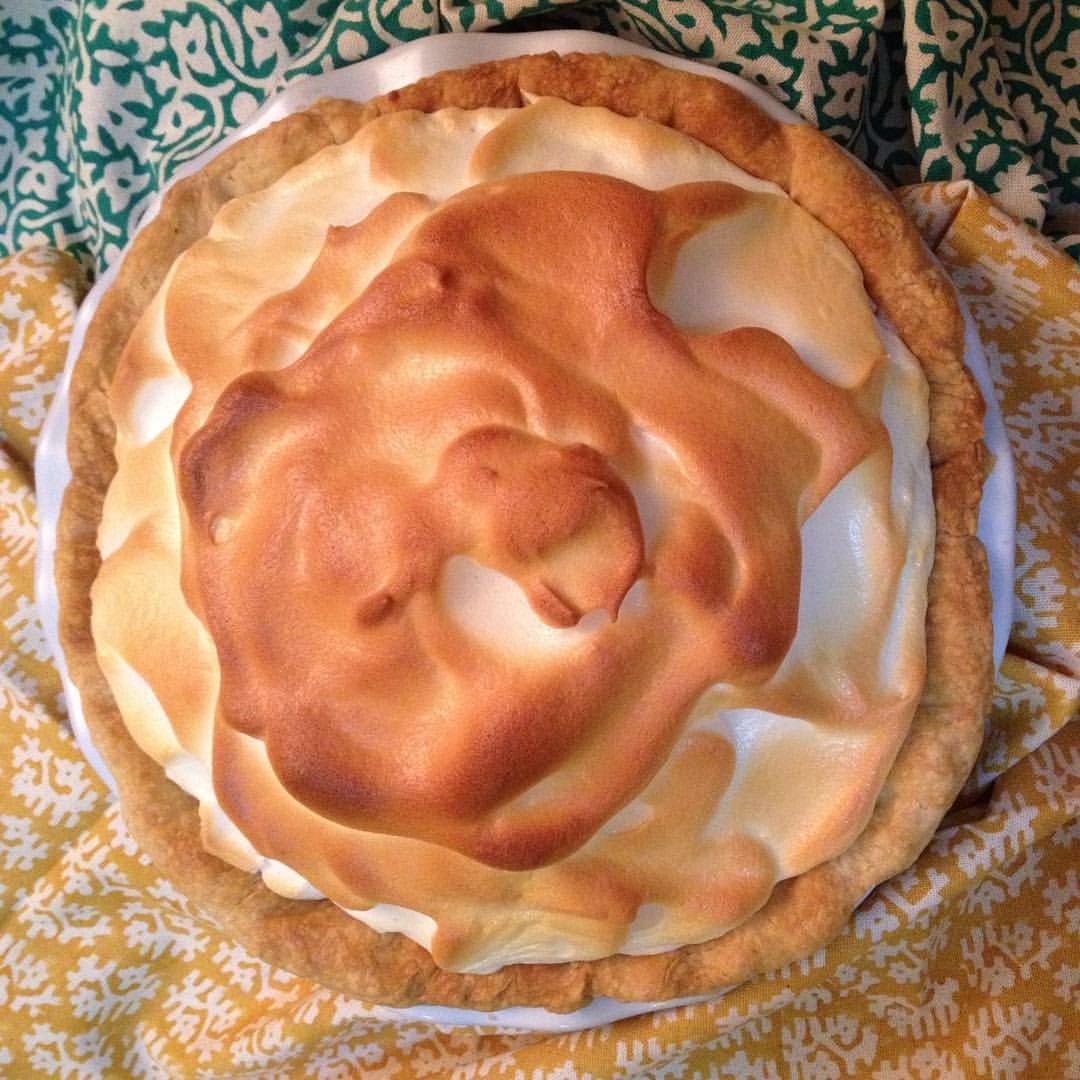 So easy and delicious. I halved the recipe because I had a small can of sockeye salmon from Trader Joe's. I only had a jumbo egg, though, so I added some plain bread crumbs to take up excess moisture. The cornmeal and grits gave these a great crunch. I used the onion and made a simple sauce with mayo and lemon juice. I like these more than other salmon cakes I've cooked before and will absolutely make it a regular.
Empty salmon, juice and all into mixing bowl.
Add egg, flour, salt and black pepper.
Mix.
Add grits and corn meal, mix again.
Should be medium dry.
Add baking powder, mix.
Form into 8 patties.
Pour about 1 inch of oil into a thick bottom fry pan (Emaw uses cast iron).
Heat oil to medium hot.
Fry until golden brown.
Drain on paper towels before serving.
I like homemade tartar sauce with mine!