Elva's Swedish Meatballs (Sma Kottbullar) (Made Lighter)
Prep 20 mins
Cook 10 mins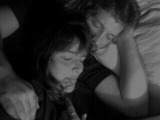 Chef #107583 revised our Elva's Swedish Meatballs (Sma Kottbullar) for the 'Make it Healthier' Tag game. He brought down the calories from 610 and the fat from a whopping 55.1. We thank you Chef #107583 very much, and so do our waistlines! He also suggested that it makes a wonderful meatloaf. Sounds delightful! :)
Directions
In a large bowl, mix together the meats, white pepper, and soy sauce thoroughly and set aside and set aside. In a med bowl, soak the bread crumbs in the cream and set that aside.
In a small saucepan, brown the onion in the 1 tbsp margarine. Let cool then add egg substitute to the onion mixture. Add that and the bread mixture then add that to the meat mixture. Work the mixture until well blended and smooth. Add more milk if necessary to give a smooth consistency.
Roll the meat into bite-sized meatballs and arrange them on a baking sheet and cover with plastic wrap. Chill for at least 1 hour before cooking.
Melt a 1 stick of margarine and put meatballs into a large frying pan. Let them brown, and shake the pan now and again so that they roll around, removing each one when they are ready. Add more margarine to the pan if needed. When all the meatballs are cooked, remove them from the pan. Strain juices from pan, keeping 1/4 cup of juices. wipe the pan clean.
Stir juice back into the pan with flour to create a roux. Season with more white pepper.
Pour cream and milk into the pan and stir until slightly thickened. Add cardamom, nutmeg and allspice. Cook a minute or two longer.
Return meatballs to pan and coat with sauce. Let the meatballs bubble gently for a few minutes. Serve in a large party bowl with toothpicks inserted into a few meatballs.
Most Helpful
I followed your suggestion in the forward and made this into a meatloaf to save some time. It went together very quickly as I put it together in the a.m. and left it refrigerated until supper time. I baked the meatloaf for about 45 minutes and even though I didn't have much for drippings to add to my roux, the flavor of the meat came thru as I scraped the pan good b/f transferring the loaf back into the pan. I then made the roux and poured it over the loaf and put back into the oven for 5 minutes. DS#2 (who is a soysauce freak) said he could taste the soy and that was a +. I did omit the allspice as I thought enough of the flavor from the cardamon and nutmeg would be enough. Thanks for posting this keeper recipe as a great alternative to meat-loaf and meatballs than the standard bbq type. Made for PhotoTag~
DD and DH loved these, I thought they were ok, hence the 4 stars. I found they were a little bland in comparison to the meatballs I'm used to. They were also quite time consuming to make. However, these would be perfect to make on a rainy Sunday with nothing else to do and put them in the freezer.