Elva's Famous German Potato Salad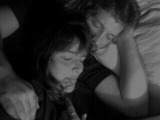 This is the favored recipe of Bird's Mom, Elva.
Directions
Mix all ingredients except for one hard boiled egg and paprika for garnish.
Place potato salad into a pretty serving bowl. Arrange sliced boiled egg in decorative fashion on top of the potato salad.
Sprinkle generously with paprika on top. Chill or serve warm.
Reviews
Most Helpful
I have not made potato in a long time. This recipe has simple ingredients and is easy to make. I used half regular mayo and half fat free when I made this. Made for I Recommend Tag - September 2010 and the person that recommended this, was Debbwl

This is the way I'm making chicken salad. Made half recipe and I used homemade mayonnaise. Perfect amount for ingredients. Thanks for sharing a simple and delicious dish.

Very good. Love how quick and easy this was. It went supper well with our pork chops. Cut in half and made using fat free mayonnaise, thin skinned white potatoes (because that is what I had on hand) and used celery seed in place of chopped celery. Did not miss the bacon that is in most German Potato Salads as it was served with Simple Rosemary Rubbed Pork Chopsa great paring. Thanks for the posting.