Rita1652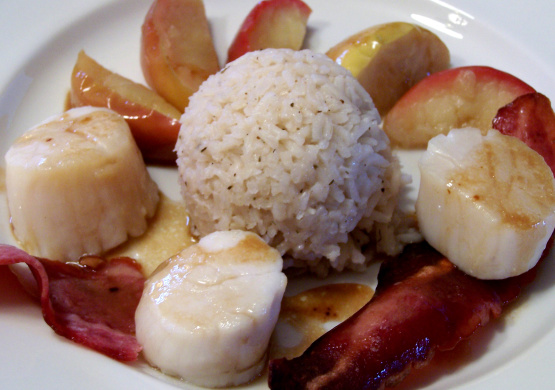 This is jasmine rice as served with Juanita's Seafood Gumbo or Elswet's Pot Roast. It is not overpowering and can be served with any style meat entre from chicken to lasagne to seafood and anything in between. Very versatile.

This is absolutely fantastic! I made this to go with Juanita's Seafood Gumbo, as both recipes emailed to me by a friend. This goes with anything Oriental, and was superb with the Gumbo. I mean to say, it was precisely perfect with the Gumbo! I've never had jasmine rice in any form before, but this dish was very enjoyable. I can't wait to make this (and the Gumbo) at our Family Reunion next month! Thanks Fiendish_Dramaturgy! Keep submitting these kitchen treasures.
Deposit the loose tea into a tea ball and drop into the 1/4 cup hot water and let steep.
Pour 5 cups cold water to a 2 quart pot, add 1 teaspoon salt and rice, and bring to boil.
Reduce heat and cook until done; approximately 20 minutes.
When fully cooked, drain rice and deposit into a large bowl.
Add margarine, garlic powder, Italian seasoning, remaining 1/2 teaspoon salt, and black pepper, stirring well to mix.
Remove tea ball from 1/4 cup jasmine tea and set aside; pour tea over rice and stir well to mix.
Serve and enjoy!