Cathy17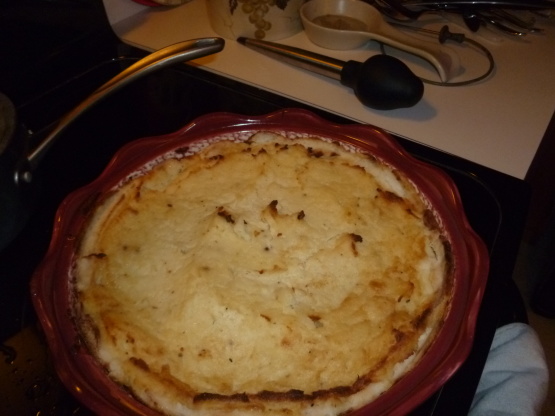 A must with turkey dinner. Can be made ahead and frozen. This has been my saving grace for many, many years!!! Recipe from Best of the Best of Bridges.

This is my classic holiday mashed potato recipe. Absolutely perfect the way it is, although I do the sinful version with real sour cream and cream cheese. Always gets rave reviews. You can't go wrong with this recipe. PS: Photo one is before reheating, photo two is after. I always make a day ahead.
Cook and mash potatoes. Add all incredients, except butter and combine.
Put into large greased casserole. Dot with butter. Bake, covered, at 350 for 30 minutes. If making ahead, cover and chill or freeze. Thaw before baking.