Eloise's Make Ahead Salad

This delicious salad is a good choice for company since you can prepare it the night before. We have an ongoing battle in our family over Best Foods/Hellmans vs. Miracle Whip. You can use either here. Recipe is from my Aunt Eloise.
Directions
Tear lettuce into a 9 x 9 pan. (Use your hands rather than a knife so that the lettuce won't turn brown.).
Spread celery, green onions, water chestnuts and peas over lettuce.
Mix sugar and mayonnaise and spread over peas.
Sprinkle with parmesan and top with egg slices.
Cover and refrigerate overnight.
Reviews
Most Helpful
Easy to put together and delicious to eat! I loved it! Thanks! Made for the Potluck party game.

I liked this salad, all except the peas. Next time I will leave them out. Otherwise, a very nice dish. I also sprinkled paprika on top for garnish.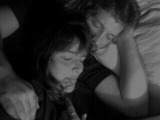 I was so surprised to see this recipe because I've been making it for at least 15 years and had never seen it anywhere. Most layered salads have grated cheddar cheese which doesn't appeal to me. In re-reading this I realized that my recipe has crumbled bacon in it. Either way, it is delicious. It's called Scandinavian Layered Salad on my recipe.