Rita1652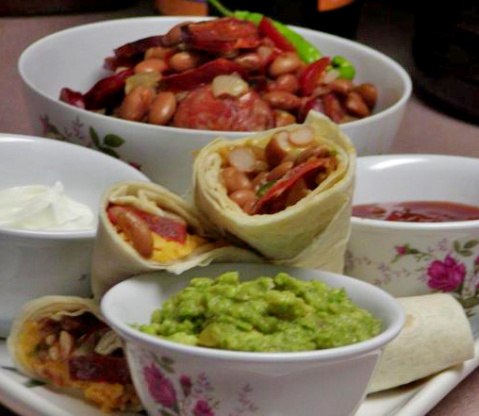 This is easy and few ingredients with lots of flavor! You can wrap them in tortillas or serve it with tortilla chips as an appetizer. In the picture is a bowl and tortillas filled with this mixture which I also added 1 diced small tomato.

We loved it. Great flavor. Very healthy. Served with Guac and corn tortillas.
In a medium skillet, cook chorizo and drain if necessary.
Add onions, garlic and Jalapeño, sautéing until soft.
Add beans and let simmer for 1 hour over low heat and serve with tortillas, sour cream and salsa.