Elizabeth's Green Tomato Chow-Chow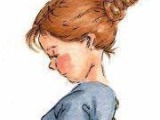 This is my ex-mother in law's recipe. I got her to e-mail it to me yesterday. It is the best chow recipe I have ever eaten. I've made many many jars of this in my lifetime. You will not be dissappointed if you try this one! I am posting this so I never lose it again! I am guestimating at the amount it makes.
Directions
Soak the tomatoes and onions in the first amount of water and the salt over night.
Drain well in the morning.
Put the spice in a cloth bag, tie shut and crush with a rolling pin.
Put the vegetables in a pot with the vinegar and second amount of water, putting in the bag of spice.
Bring to a boil, then simmer for half an hour.
Add the sugars and simmer another half an hour.
Stir together the cornstarch, dry mustard and tumeric.
Add a little of the simmering liquid to make a paste, then stir it into the tomato mixture.
Add the chopped pepper.
Simmer for 1 to 2 hours til thick.
Spoon into prepared jars and seal according to manufacturers directions.
Most Helpful
I,ve been making this for about 40 years.Mom had this recipe too.It must be a down east thing. Very, very good. I have about a dozen on my shelf now.

Super good. Mine was a little thin, so the next time I won't add the second 2 cups of water, maybe just 1. It may be I didn't drain them well enough or our altitude. A great way to use those tomatoes we rescued from our first frost! Thanks so much!
This was easy to make and very tasty. My husband was looking for a recipe for green tomatoe chow from his childhood and claims this was it. It is a great way to use up your green tomatoes at the end of the growing season. I certainly recommend trying it.