Prep 1560 hrs
Cook 48 hrs
The kids should like reading this one...it's an adaptation of a recipe from a July 1968 cookbook that was published by the local newspaper. I bought it at a garage sale and was entertained for hours by the great sounding recipes and the sponsor's ads. A new gas range, $118; a new full size refrigerator with automatic defrosting! $168... Mary Ferris had submitted a version of this recipe.
1 medium elephant
2 (50 gallon) containers broth
500 lbs assorted fresh vegetables, chopped
2 rabbits (optional)
Directions
Cut elephant into bite-size pieces.
This takes about 2 months.
Using large kettles, simmer equal parts elephant and vegetables with enough broth to cover.
Cook for a couple days.
If more are expected add the rabbits, but do this only if necessary.
Most people don't like to find hare in their stew.
Most Helpful
HAHAHA!!! Too funnny! Thanks for bringing a little humor in here, along with Miller! :)

I prefer the African elephant with only one rabbit. Two was a little much. Short hair rabbit tastes the best!! Ha Ha. That was the best thing I've read all day, thanks!!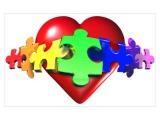 Thought it was great...started it in June----ate it in Aug. I must say though....2 cloves of garlic (minced) did make a great difference!!!!