vrvrvr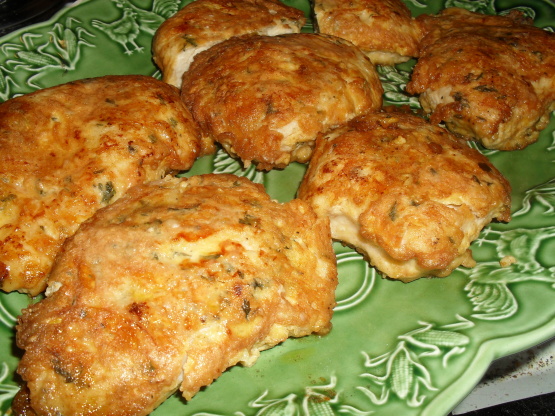 Yummy, and quick weeknight meal. One of our favorites!

Top Review by vrvrvr
This was a very good chicken francese dinner, enjoyed by all. It needs a little flavor boost. I zested a lemon into the egg/Parm mixture; next time I will use two lemons. And I will definitely pound the chicken breast next time until it's very flat. Perhaps a bit more salt and pepper in the mix as well. I added smoked paprika to the flour. Also I did not need this much flour, probably 1/3 c. or less would do. All in all this was a pleasing dinner and something I would make again with minor tweaks. Thanks for posting!
Place flour in a shallow bowl.
Roll chicken in flour to coat.
Beat eggs, parmesan, parsley, salt& pepper until foamy.
Heat olive oil& butter in skillet over med.
high heat.
Dip chicken is egg mixture.
Place in skillet, cook chicken until browned, about 3 min per side.
Squeeze lemon juice on chicken and cook 1 min.
longer.