Junebug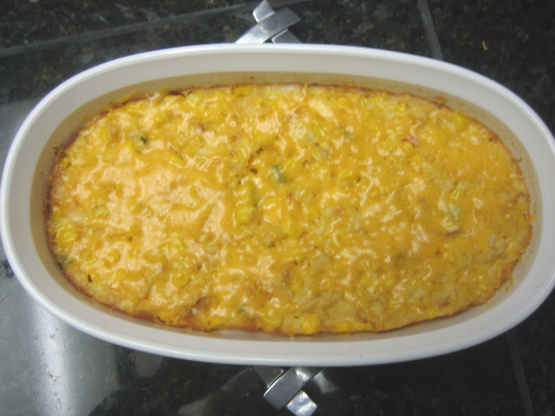 An easy side dish for any meal that looks like you spent lots of time in preparation. My children always ask for seconds, and there are never any leftovers.

Delicious, excellent side dish! This bakes up into a tasty, attractive looking casserole that would look great on a Thanksgiving table or as part of any food holiday meal. This was easy to throw together and tastes great. Mine cooked very quickly - I pulled it out of the oven after 40 minutes. I also used Swiss cheese, as I was out of Cheddar - can't wait to try it with the Cheddar next time. I was able to get 8 servings.
Combine all ingredients.
Pour into a vegetable oil sprayed casserole dish.
Bake at 350* for 50 minutes.