This is a delicious side dish that I make for special occasions. This makes a very thick sauce and I like to thin it a little with butter which results in a richer tasting sauce.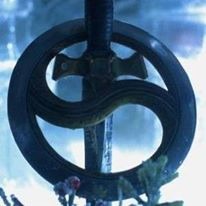 I made this recipe exactly as written. My daughter and I really liked this and gave it 5 stars, but the rest of the family didn't like it at all. Oh well, the kids aren't crazy about broccoli anyway. This is going in my list of dinner party recipes. Thanks for posting this recipe!
Place broccoli in 9x13 dish.
In saucepan, over medium heat, melt butter.
Add flour, oxo and salt; stir to form a smooth paste.
Gradually add milk, stirring constantly; bring to a boil.
Cook and stir 2 minutes.
Add cream cheese; stir until melted (if mixture seems too thick, add a small amount of hot, melted butter to thin).
Add onions.
Pour over broccoli.
Sprinkle with cheese and paprika.
Bake in pre-heated 350 degree oven for 25 minutes or until bubbly.