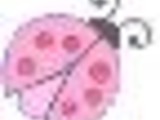 I got this from the bartender at my favorite restaurant. He serves the best mojito (mango majito in particular), but this is my all-time favorite drink. It differs from the Long Island Iced Tea in that it doesn't have tequila. Some bartenders make this drink using 7-Up instead of Coke, but I usually make it at home using Diet Coke.
Directions
Fill a highball glass with ice.
Add vodka, gin, rum, Triple Sec or Cointreau and the sweet and sour mix, in that order.
Add enough cola to almost reach the top of the glass.
Garnish with a slice of lime or lemon.