Ms B.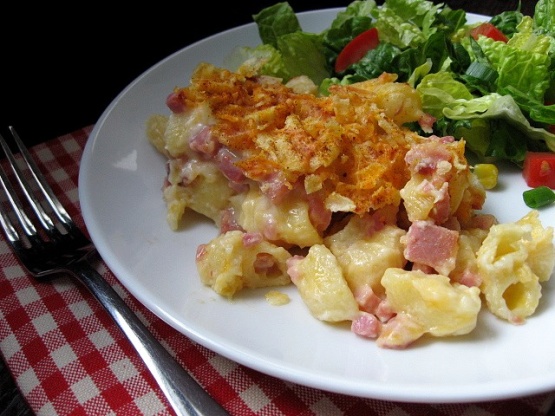 Very comforting, creamy casserole.

I used my leftover Easter ham to make this yummy and creamy casserole. I was so please with the taste, and especially when both my son and husband said, boy,that was good! Another great recipe from Mizz Nezz.
Toss cooked and drained elbows with ham and 1 cup cheese.
In med saucepan, melt margarine; blend in flour, salt and mustard.
Add milk; cook until thickened, stirring constantly.
Mix with elbows and ham.
Put into a 2 qt casserole dish.
Toss the 1/2 cup cheese with crushed potato chips; sprinkle onto casserole.
Sprinkle with paprika.
Bake at 350* for 30 minutes.